Are you succeeding in LinkedIn? Or are you able to achieve your goals?
Today, most of the business professionals who have their LinkedIn profile don't how to maximize its potential or how to use LinkedIn. So, are you one of them who is facing this same problem?
Well, there are many things that you can do to turn LinkedIn into a lead generation platform for your business. Also, there are essential things that you must do.
There is no doubt, that LinkedIn is one of the top online sites and this is used for professional, social, and career networking. This site functions as an online directory of individuals professionals as well as organizations and it facilitates the process of professional networking without having to leave your office.
How to use LinkedIn Effectively?
In this article, we have defined some of the basic points that help us to understand how to use LinkedIn effectively:
1: Choose the Right-profile picture
Do you know that a picture tells a thousand words so it is important to get the right one when uploading your profile picture?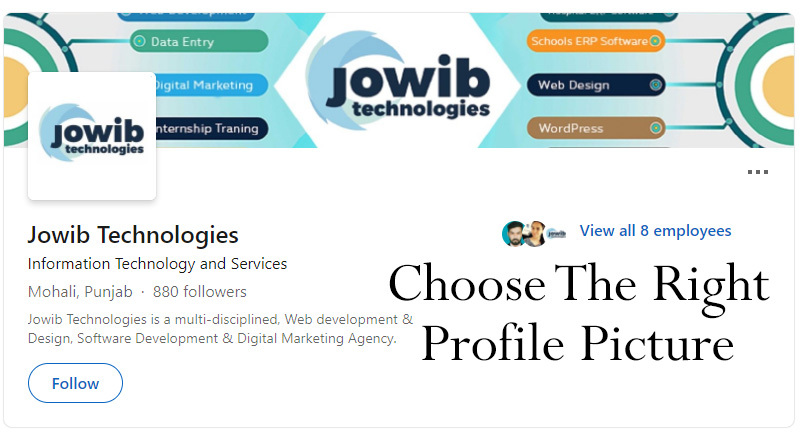 First, make sure you have a professional representation of yourself. Perhaps it should be better that it should be in uniform.
Make sure that your image should be a high-resolution image.
Ensure that your face takes up to 60% of the frame.
Try to avoid distracting backgrounds.
Avoid selfies.
Make sure that you are smiling and look approachable.
According to LinkedIn, members who are having profile pictures are more like to receive page views and these could be recruiters that are looking scouring for top talent. There are more than 30 million companies who make use of LinkedIn for business purposes. Not just that it is the preeminent social network for recruiting and hiring the top talent.
Having more than 690 million members you need more and more brands that one should be using LinkedIn marketing to network, connect and sell. There are also LinkedIn marketing tools that are available for every business size and type, either from small to large and B2B to B2C.
Thus, this guide will help you How to use LinkedIn to get a job. Also, LinkedIn is equipped with the best tools and it helps you get the most out of your LinkedIn marketing strategy.
2: Add captivating background photo
Both your background and cover photo is the most important visual on your profile.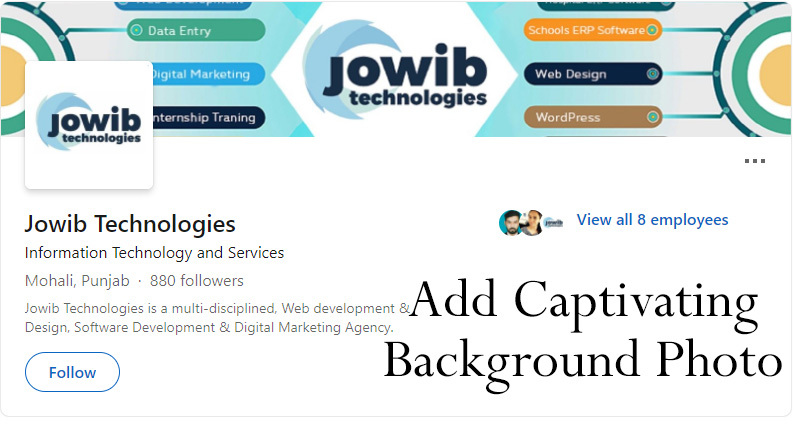 Thus, you should remember that it should be equally as eye-catching and memorable as your profile picture and it could be including the following things:
A photo of you and your colleagues.
A photo of you at an aviation event.
A panoramic photo of a country which you have flown into.
You just need to remember that you should keep your background photo relevant but it should be interesting enough that it can make someone continue reading your profile.
3: Make your headline work hard for you
However, if you are searching for someone by their name on LinkedIn then remember that your name, profile picture, and headline will be the first thing that a person would see in your profile.
Most people make use of the headline section in order to display their current job title. But remember that this space should be used much efficiently.
However, if you are in the market for getting a new job then you need to take the opportunity to highlight this. After all, you never who might be looking at your profile and according to LinkedIn, 95 % of recruiters make use of LinkedIn regularly in order to discover top talent.
Some of the headline examples include the following things:
Experienced B787 seeking a new and exciting position.
Skilled B1 licensed Engineer.
Award-winning professionals looking to spread their wings.
Remember that you have only 120 characters so you need to keep your profile short and sweet and if you want to change your headline via your smartphone then you can also add emojis to it but make sure that your profile should be looking more professional.
4: Create Exceptional Summary
As such, various people leave this section blank but it is the perfect opportunity to tell your story to another person. You should not only settle for a list of applications or airlines for which you have worked for. Also, there are some other areas for your profile to work on that.
So, this is an opportunity that should be highlighted when you are up for making your new career and you need to also explain what you are passionate about and how it can contribute to you towards being an excellent employee
Try to remember the following things of How to use LinkedIn to get a job:
First you need to keep your introduction brief short so that it can make an impact.
You need to set yourself apart from anyone else and tell what makes you unique.
Try to be enthusiastic and don't get afraid to share what you are passionate about.
There is a need to highlight your skills and how they can make difference to your employer.
You need to avoid using buzz words as these are used so often on LinkedIn and these are almost meaningless.
This section should have the potential to make you shine over the other candidates who didn't take the time to complete it well. Try not to get afraid in investing some time and you should make it a worthwhile read.
5: Tell a story
Both the recruiters and hiring managers are human beings so instead of telling a number of places where you have previously worked you need to tell them a story.
When you tell your story in detail of your career then it gives a much exciting way of presenting yourself perhaps telling a tale against adversity where you have battled against the odds to be.
Alternatively, this would help in recalling a time in your career when you went for the extra mile and this really made a difference to a colleague, passenger, and employer.
Most of the research has also shown that delivering the right information either in the form of a story can help in aid memory and this helps the reader to retain all information easily than if it is presented as a list of facts. So, if you are a good storyteller then you should use it to your advantage and then make yourself noteworthy to recruiters.
6: Focus on the Future
However, this is an easy trap that one can fall into. Remember that your LinkedIn profile shouldn't only reflect where your career is but this should also include where you want to be in the future.
For instance, if you are an officer and your dream is to move to the left-hand seat then the content that you post should be quite engaging and it should be reflective too.
You need to show your recruiters that you are serious about becoming an officer and this doesn't automatically mean that you will get the job but you will surely achieve your dream.
You should make sure that your LinkedIn profile should show that you are enthusiastic, passionate as well as knowledgeable about becoming an officer and this thing will undoubtedly set you apart from other candidates.
7: Start building your connections
You will get amazed to know that a big part of a successful LinkedIn profile is to start establishing your connections and this thing is quite similar to a friend request on Facebook or following someone on Instagram.
Once you have started building your connections then LinkedIn does a great job of suggesting further connections who you might also know. You can also think of your previous employees of a previous company where you have worked throughout your career. You don't need to get afraid of sending the connection request to them. Thus, LinkedIn is a great way to keep in touch with your ex-colleagues or colleagues who you don't regularly see or with whom are not in touch.
One of the best ways for How to use LinkedIn for job search is you need to start building more and more connections. Also, you must keep yourself engaged within the community and remember that your voice should make a good professional name for yourself.
However, if your recruiter sees that you are regularly posting insightful content and then it can attract a lot of positive attention within the community and the recruiters will get seriously impressed.
8: Try to promote your expertise
While working in the aviation industry you must have a high-level skill of expertise in some niche area and you should use your LinkedIn profile to show that off. When detailing your expertise then you should take care of the following things:
You need to try to write a quick 1-2 sentence summary of what you accomplished in each of your previous roles.
Try to make your accomplishments measurable in numbers, if it is possible for you.
You need to show how your expertise made an impact on the company.
Try to use a strong action verb in order to indicate the strength and weight of all your accomplishments.
You need to include keywords that recruiters would usually search for in your qualifications.
All you just need to remember one thing that if you want to keep your expertise up-to-date then you must require new qualifications as well as experience.
9: Add some skill set
Today, the industry is completely built on hard skills like technical proficiency, knowledge as well as experience. All these terms are essential and you need to keep in mind that soft skills are extremely valuable.
However, these soft skills include the things such as people skills, listening skills, and time management. If your dream is to achieve something big then there is a need to add to your skillset and try not to stop working on your skills as skills are the only thing that helps you to achieve new great things.
Besides it, in the skills and endorsement section, the person needs to make sure that they include a range of both hard and soft skills. Therefore, get your friends, colleagues, and fellow connections to endorse your skills from time to time.
This thing can only be done when you are heading to your profile and clicking the + sign on the relevant skill. There are most of the people who are looking to endorse the skills that they show to other people. By doing this only shows that how credible you are in your work. Thus, you shouldn't forget to endorse skills in yourself and this would help you in achieving your greater things.
10: Engage
While setting up your LinkedIn profile gives a good opportunity to get a job. However, if you don't contribute it regularly then it is obvious that you won't see the results that you want. After all, it is a social network that helps you to get involved in a conversation that might interest you.
You should remember that the new trending topics regularly get discusses and debated on the LinkedIn platform and all you need is to find this interesting discussion and then share your experience with other people.
If you see that the conversation has not been started yet then you need to kick off the things. Thus, you should start posting insightful questions or you can also share some original content. Else, you can also upload some of the interesting videos that help you in getting motivated.
When you work for an industry then it's obvious that you are having a unique opportunity in order to share your experiences with others and particularly with those who are thinking about making a career in the industry.
Remember if a hiring manager makes use of a LinkedIn profile to compare you against the other candidate, then you should think about how you can impress them or make them think about how your skills and contribution help their industry to develop more.
Apart from this if you are a regular contributor then it means you are much more likely to get noticed by a recruiter. The best thing about LinkedIn is that a person can see who has viewed your profile. So, these are best for things that shows How to use LinkedIn for job search and in this way a person can go for a good match where you can develop your skills in the company.
Also Read: